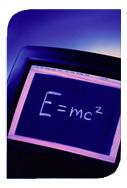 Whether this is the first time your organization has participated in the Montgomery County Science Fair or the 20th time, ScienceMONTGOMERY would like to thank you and your organization for providing Community Awards such as certificates, plaques, cash, or other awards to student fair participants.
Please register your organization for the March 21, 2020 Fair between October 1, 2019 and February 24, 2020. In addition to registering the organization, each individual community awards judge must register. This is critical for us to know how many judges are expected, how to arrange seating, etc.
ScienceMONTGOMERY will have a limited capacity to select some student awards should your group not be able to provide Community Award judges. Award Contact Persons please indicate whether or not you will be able to judge your award when registering your organization.
Awards judging will begin with check in between 8:45-9:45 am. Judging begins with a preview period when the students are not present, from 9:45 a.m.-11:45 am. The students will be present for their interviews in the afternoon (1-4 p.m.) A lunch and snacks will be provided. Please see the Fair Schedule for additional details.
Once your organization has chosen your winners and turned in the certificates or other award, filled in with the names of your winners and/or project titles, you are free to leave.
All materials to be awarded must be left with us by 5 PM Saturday, clearly marked on the outside with the name of the student to whom it will be awarded at Sunday's Award Ceremony. All awards must include the name of a contact person with email address for the student to contact with any questions about his/her award.
We invite you to have a representative on stage with us at the Awards Ceremony, on Sunday from 2-4 PM. Please let us know by March 1, 2020 if representatives will be present at the ceremony. Your awards winners will enjoy shaking hands and thanking you personally as they come onstage to receive your award. For time considerations, all awards will be announced by our ScienceMONTGOMERY emcee.
To have your organization become a Fair Sponsor, review the information under the Sponsor tab or contact us at president@sciencemontgomery.org. ScienceMONTGOMERY welcomes you and extends thanks for your Association's continued interest and support of our science fair.